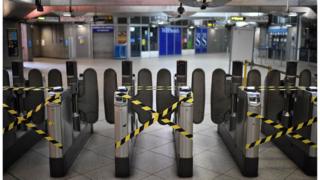 Transport for London (TfL) has secured £1.6bn in emergency funding to keep Tube and bus services running until September.
Mayor Sadiq Khan had warned the body was close to running out of money.
But shortly after Transport Secretary Grant Shapps said he was "optimistic" of finding a solution the deal was announced.
The BBC has been told a £500m loan agreed with the Department for Transport forms part of the total.
dishwasher repairs lee

Source link